Yadi
Friday, August 19th, 2022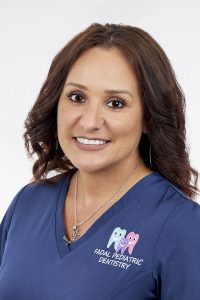 Yadi is a welcome new addition to the Fadal Pediatric Dental practice. Not only is she a capable dental assistant, being raised in Mexico, Yadi is fluent in Spanish.
Being able to communicate with our Spanish speaking little patients helps them feel more at ease. She truly enjoys working with children and learning more about the specialty practice of pediatric dentistry.
When Yadi is not at work, she enjoys, exercise with her husband Robert and spending time riding bikes, hiking and traveling with their four children, Jose, Jocelyn, Andre and Isai.