Rebecca
Friday, August 19th, 2022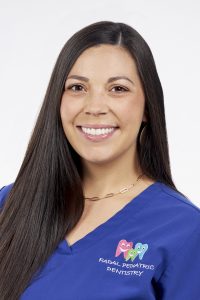 Rebecca is the newest member of the Fadal Pediatric Team. She has ten years of experience as a dental assistant and Rebecca absolutely loves working with children.
In 2015, Rebecca married her high school sweetheart Cameron.
They now have four precious boys that are the light of her life, Camden, Caden, Baylor and Bentley.
Welcome Rebecca!