Erin
Wednesday, July 20th, 2022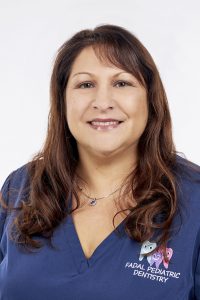 Erin joined Fadal Pediatrics in 2022. She is a Longview native, and received her Dental Hygiene degree from Tyler Junior College in 1996.
She is certified in Nitrous Oxide sedation and sealant application, and has over 20 years experience with implant dentistry. Erin is passionate about educating her patients about proper nutrition and oral hygiene for healthy smiles.
Erin is married to Daniel, and they have 1 son, Adam.
In her spare time, she enjoys working out, cooking, reading, traveling, spending time with her friends and family, and watching her son at boxing lessons.