Debbie
Saturday, June 5th, 2021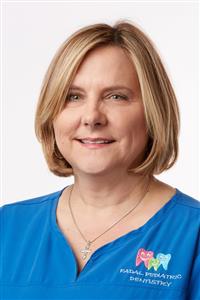 Debbie joined the Fadal Pediatric team in 1986. She started out as a dental assistant and now serves as the Office Manager.
Debbie's responsibilities include overseeing the daily business activities of the practice and attending to the needs of the physicians, staff and patients.
On her days off, Debbie likes to read, spend time with family and relax.